SAP Central Showcase
Installation Space
02.-03.2020
Client: SAP
Group Members: Adam Amaral, Curime Batliner, Yujin Tsuruo & Carlo Gomez
---
I worked as a brand designer, conceptual architect and installation designer for the central showcase at the SAP conference; a 10,000 sqft architectural installation space housing a sustainable water bottle product. Along with a small team, I developed plans and 3D spaces accommodating the product narrative and specific constraints. I conceptualized and designed the identity design, along with drafting branding elements, wayfinding, and installation designs.


Focus ideas: Outside vs. inside, private vs. semi-public vs. public, representation of space within context of larger environment, interactive integration with nature.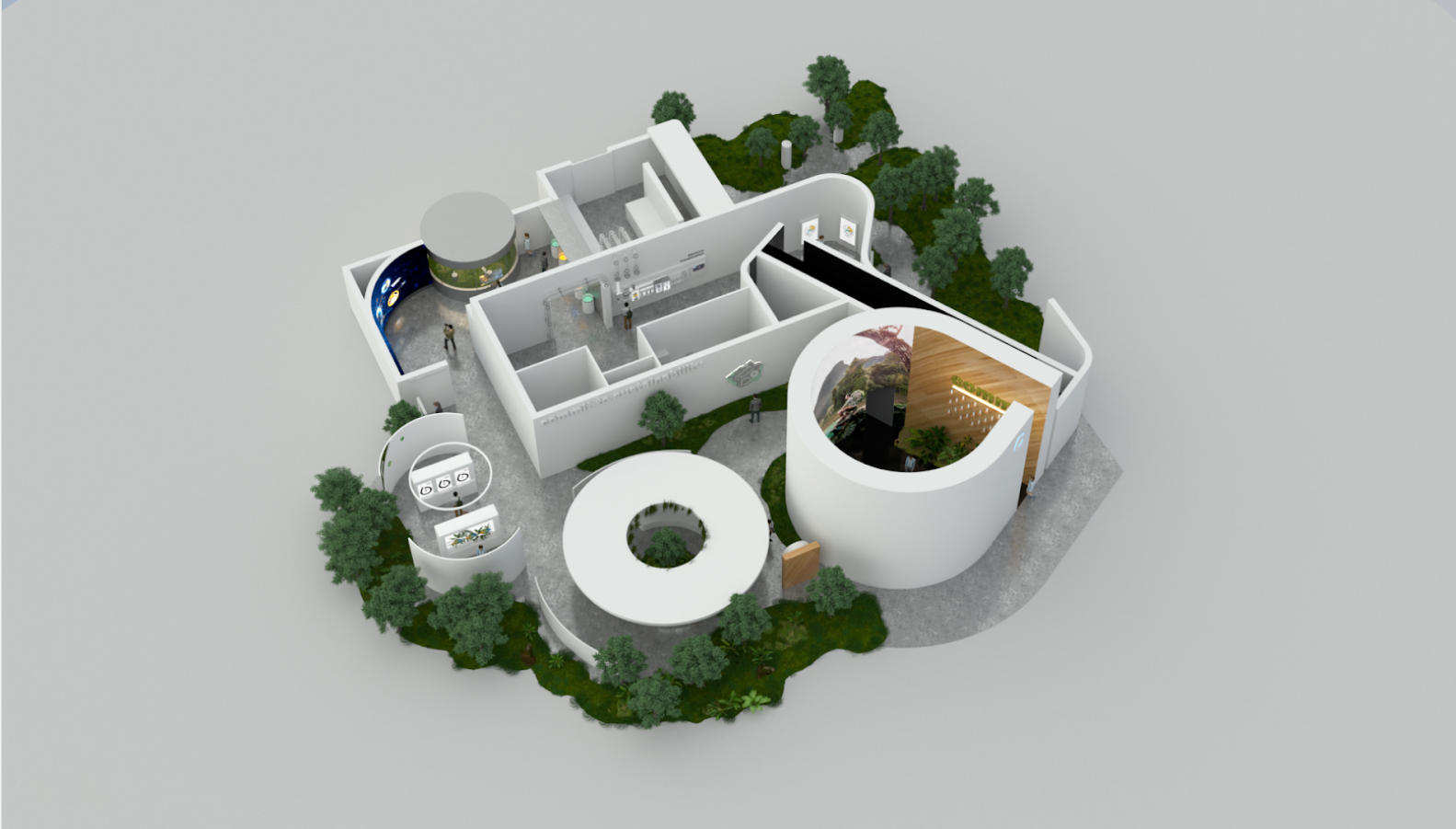 Overview:
Understanding narrative, individual stories to be told, flow of space and overall experience.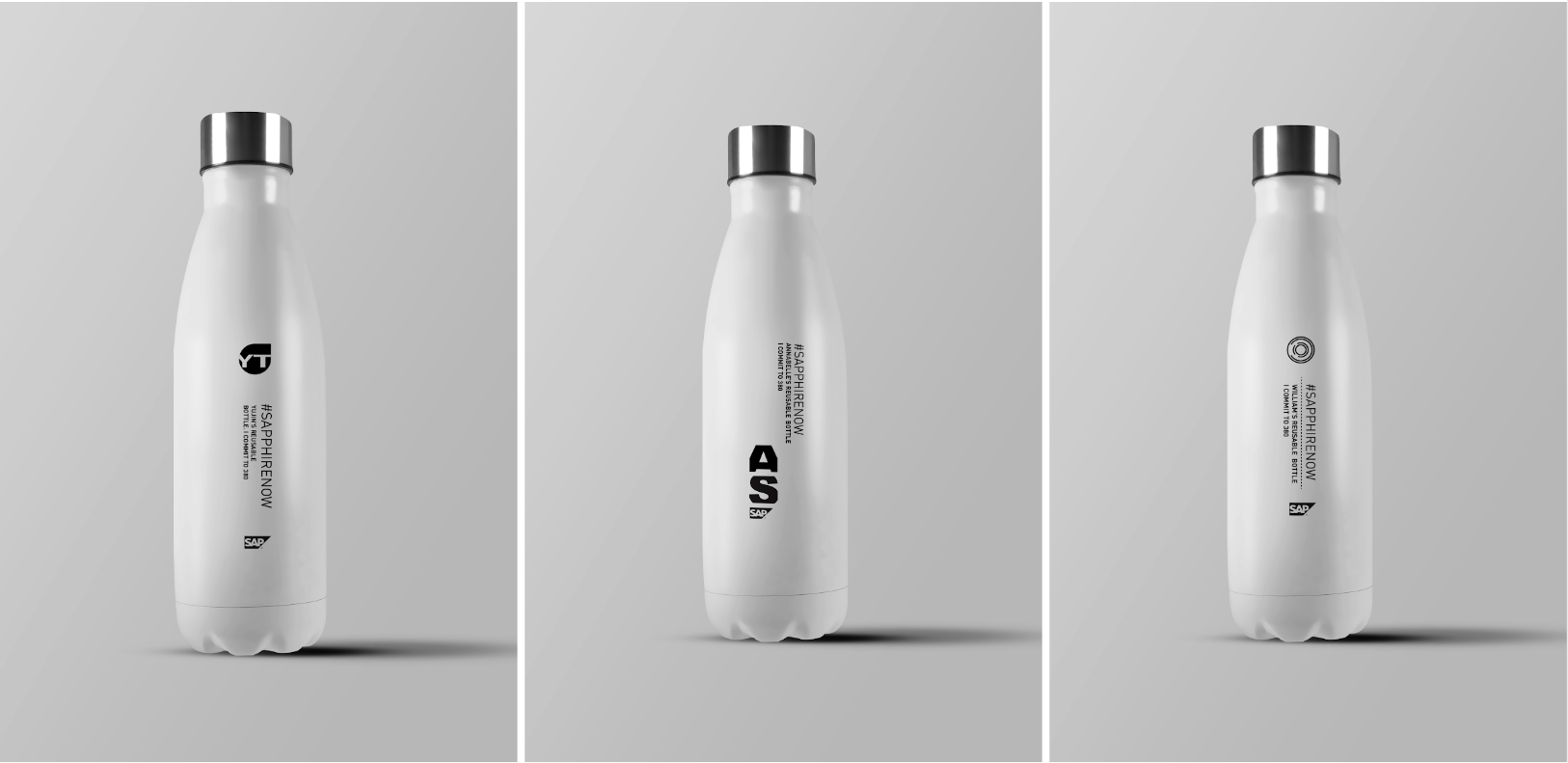 Developed Branding:
Logo design inspired by architectural forms during drafting. Resembles a water droplet. Mapping narrative and flow.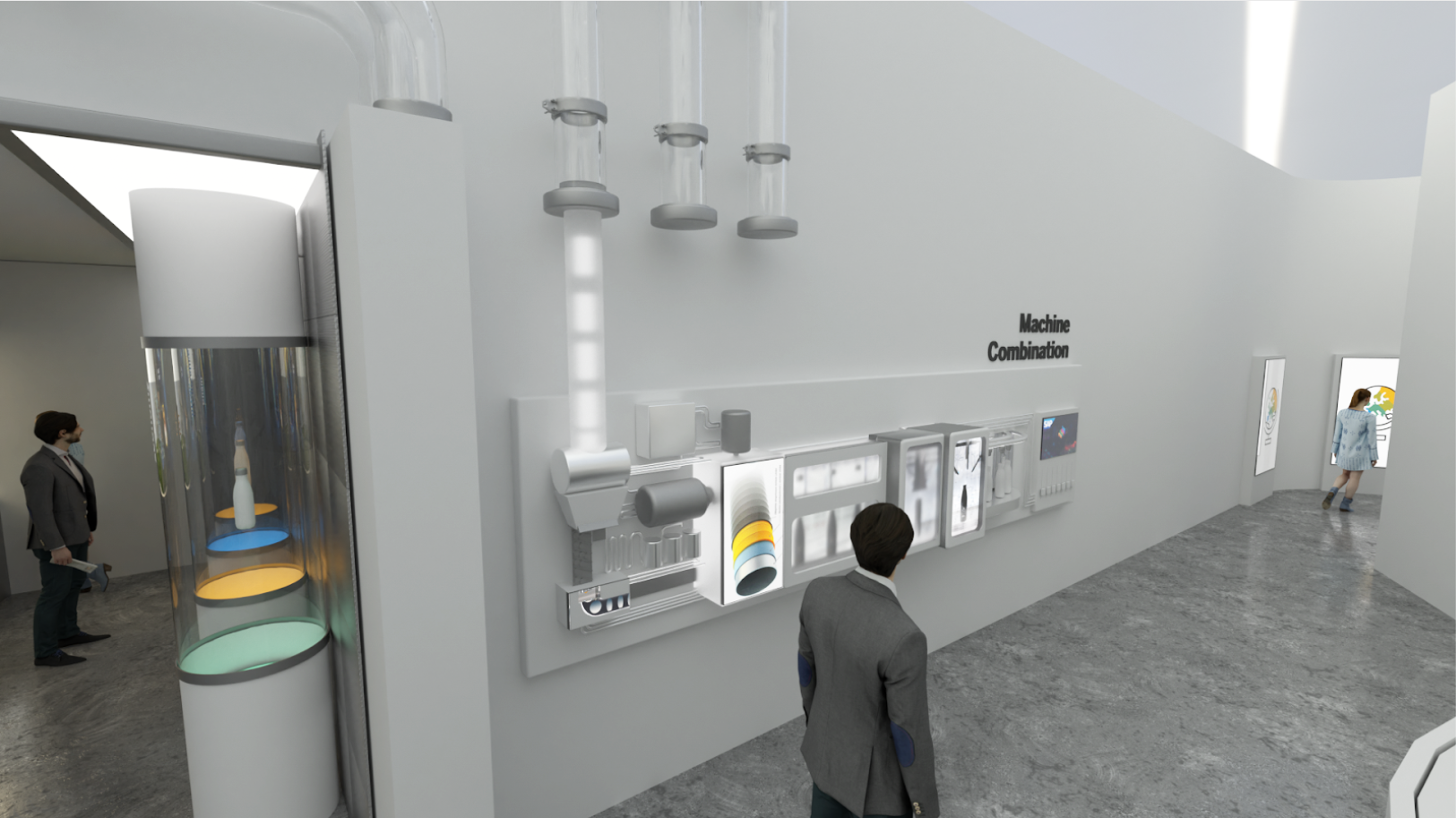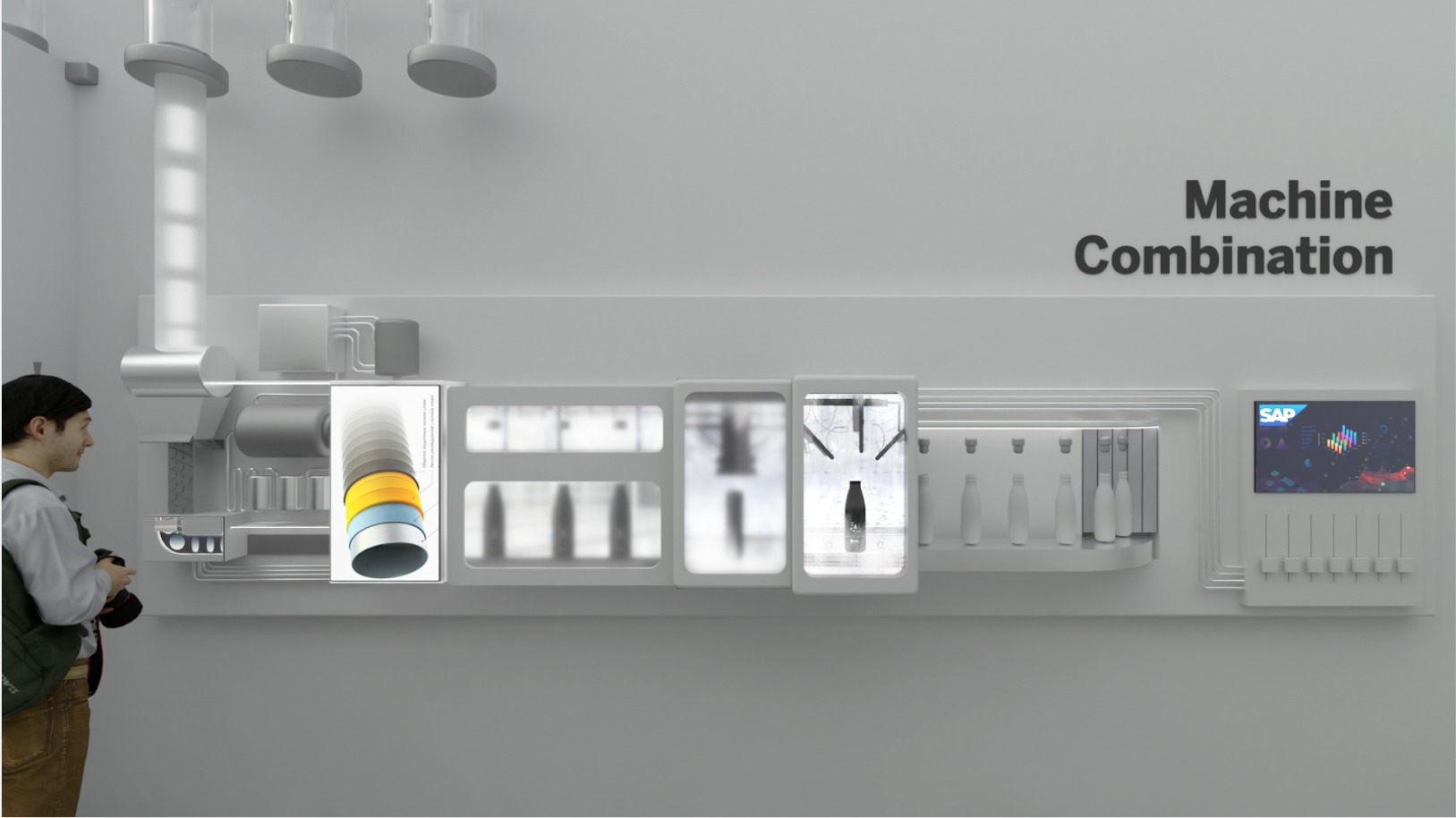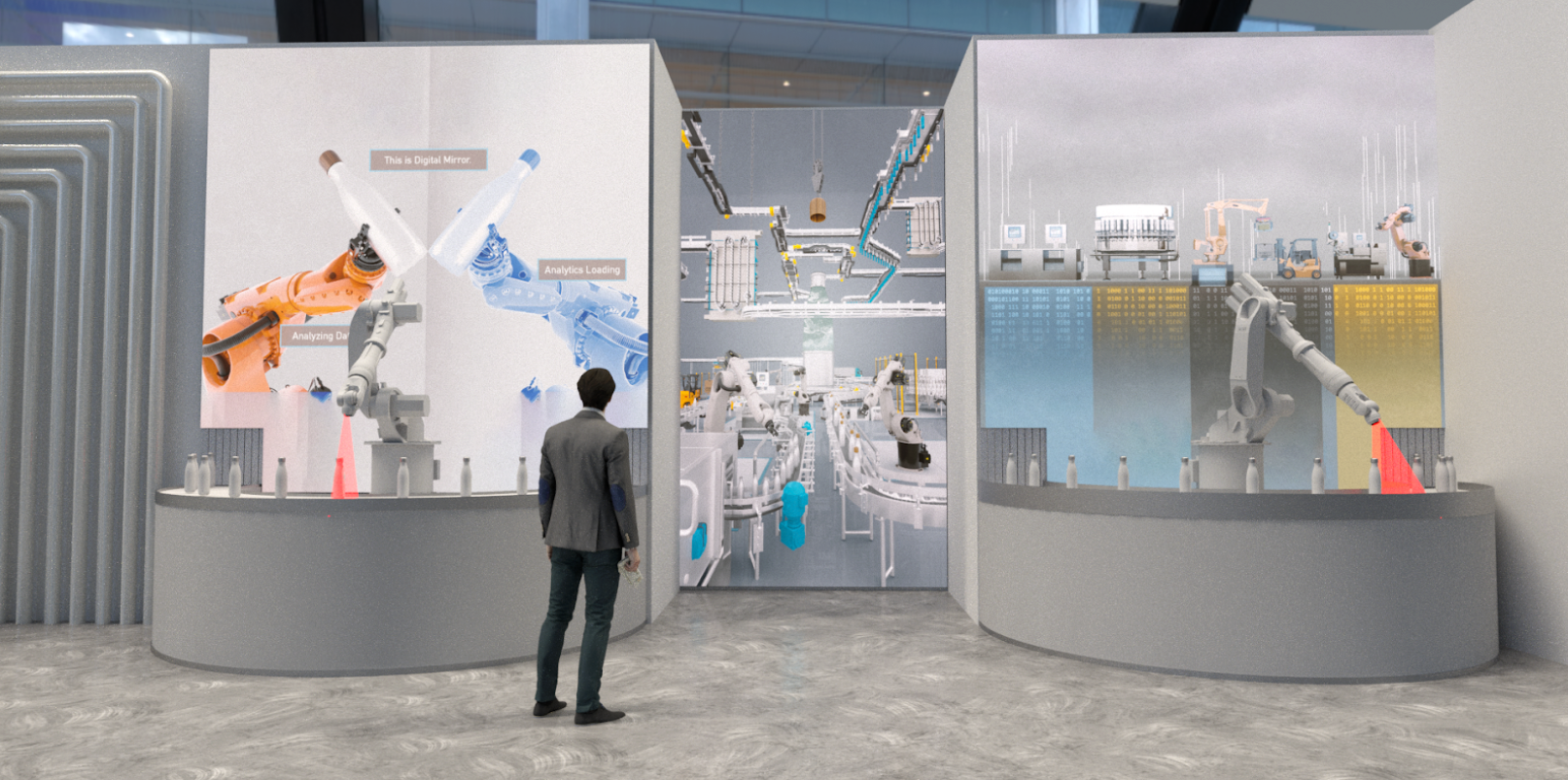 Interior Design Elements:
A series of experiences found along this narrative-led experience with moments of interactivity and customization.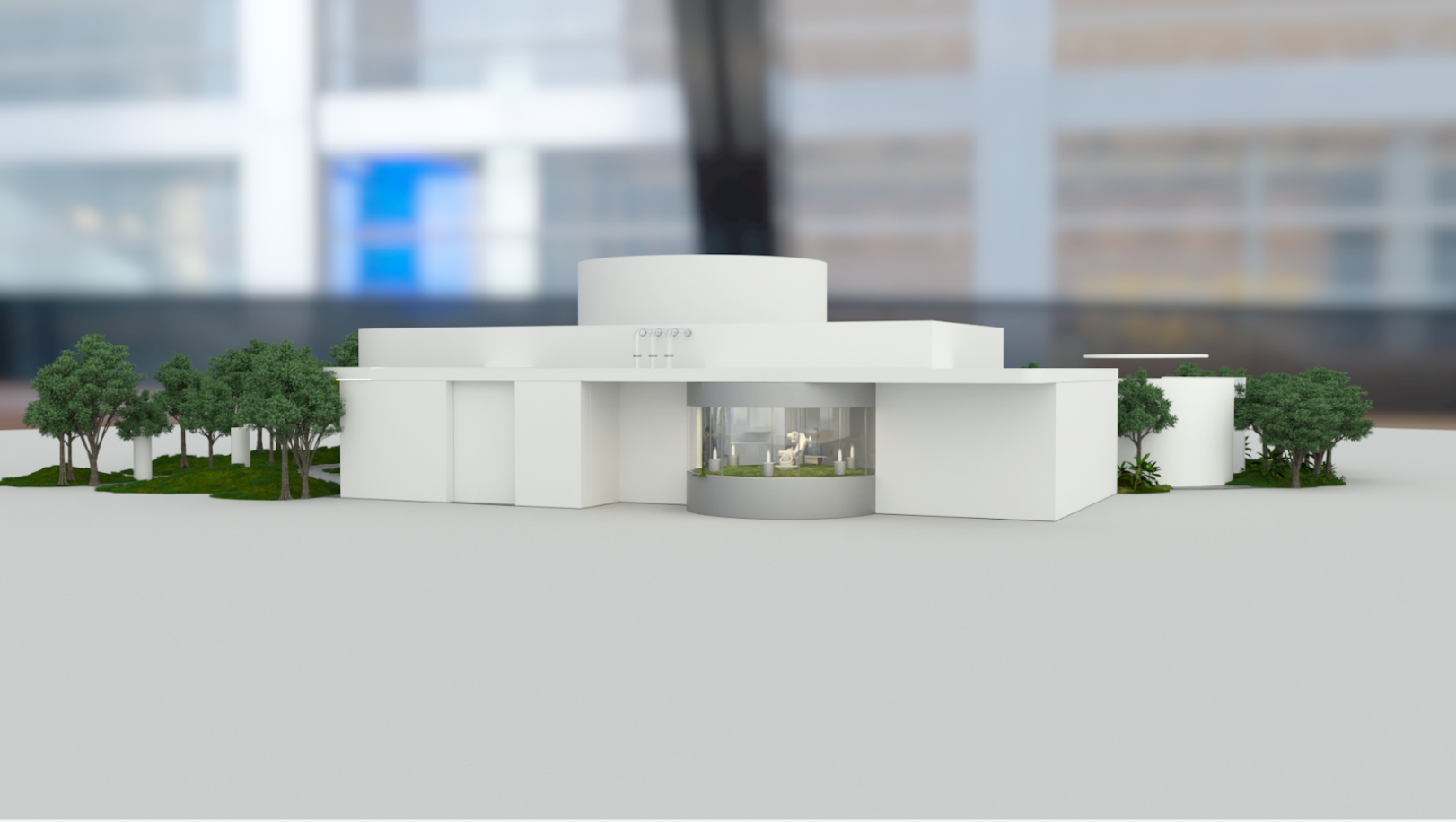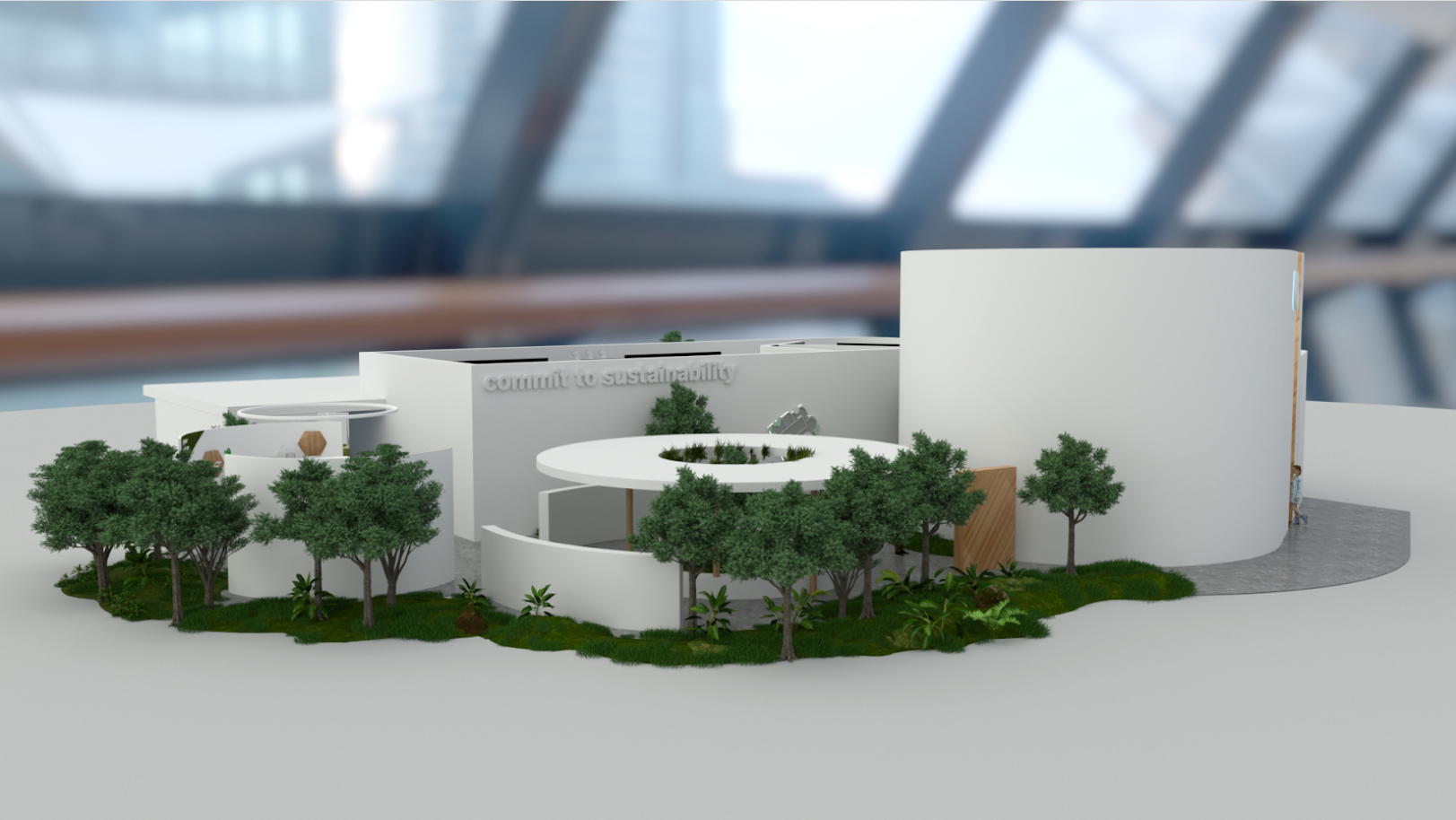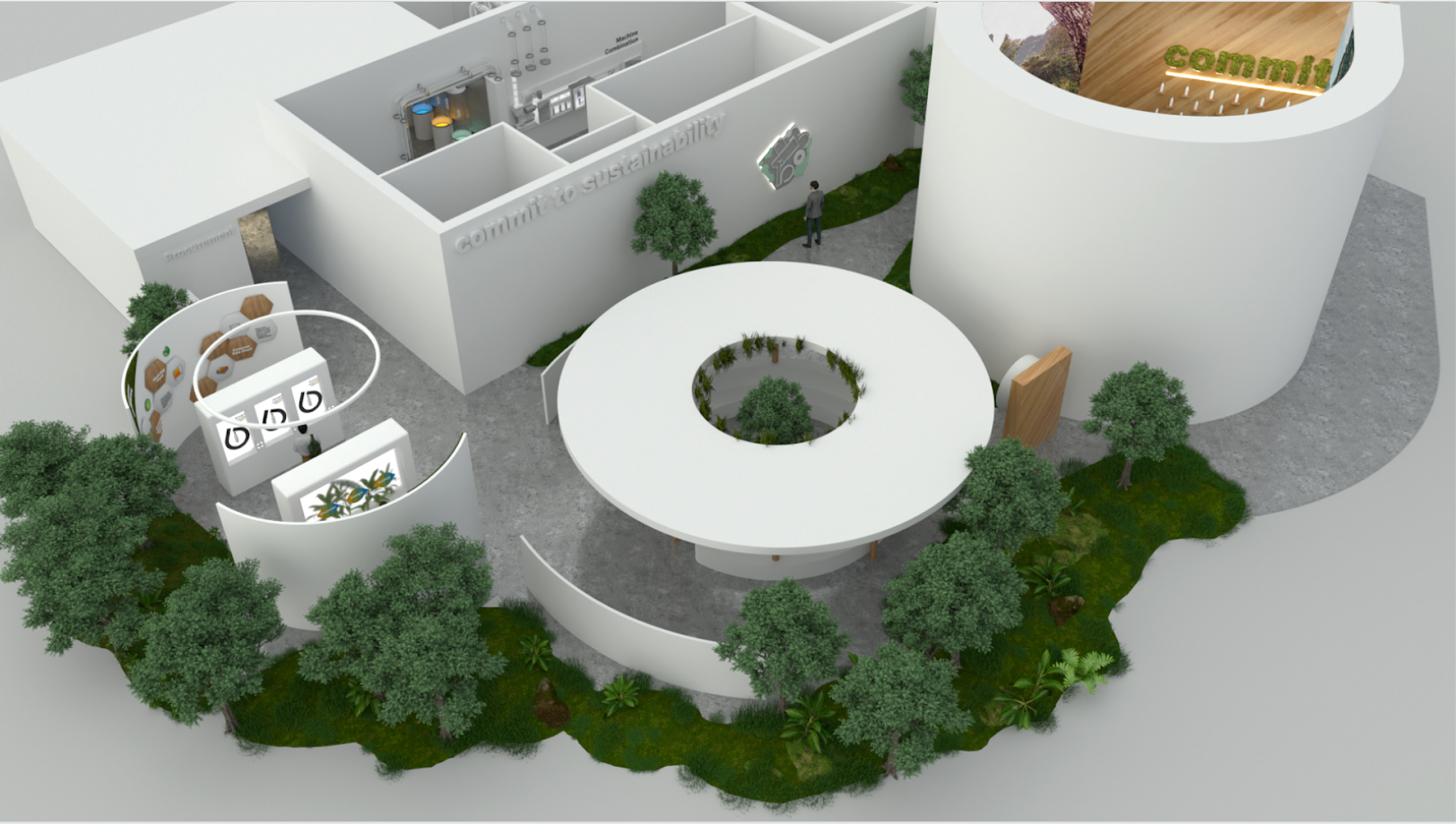 Exterior Design Elements:
Views from all side - relationship to inside/outside. Viewer interactivity and obscurement.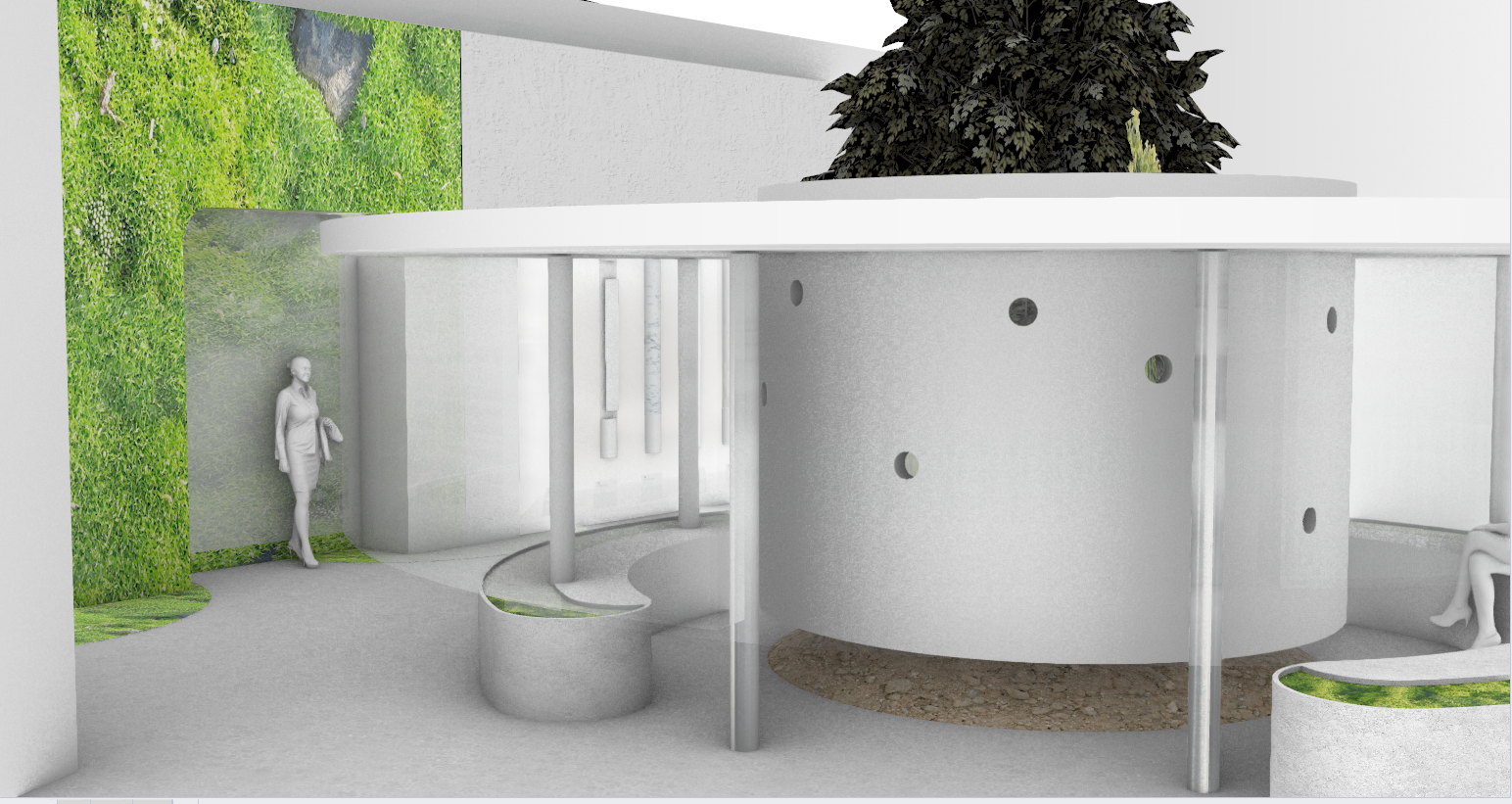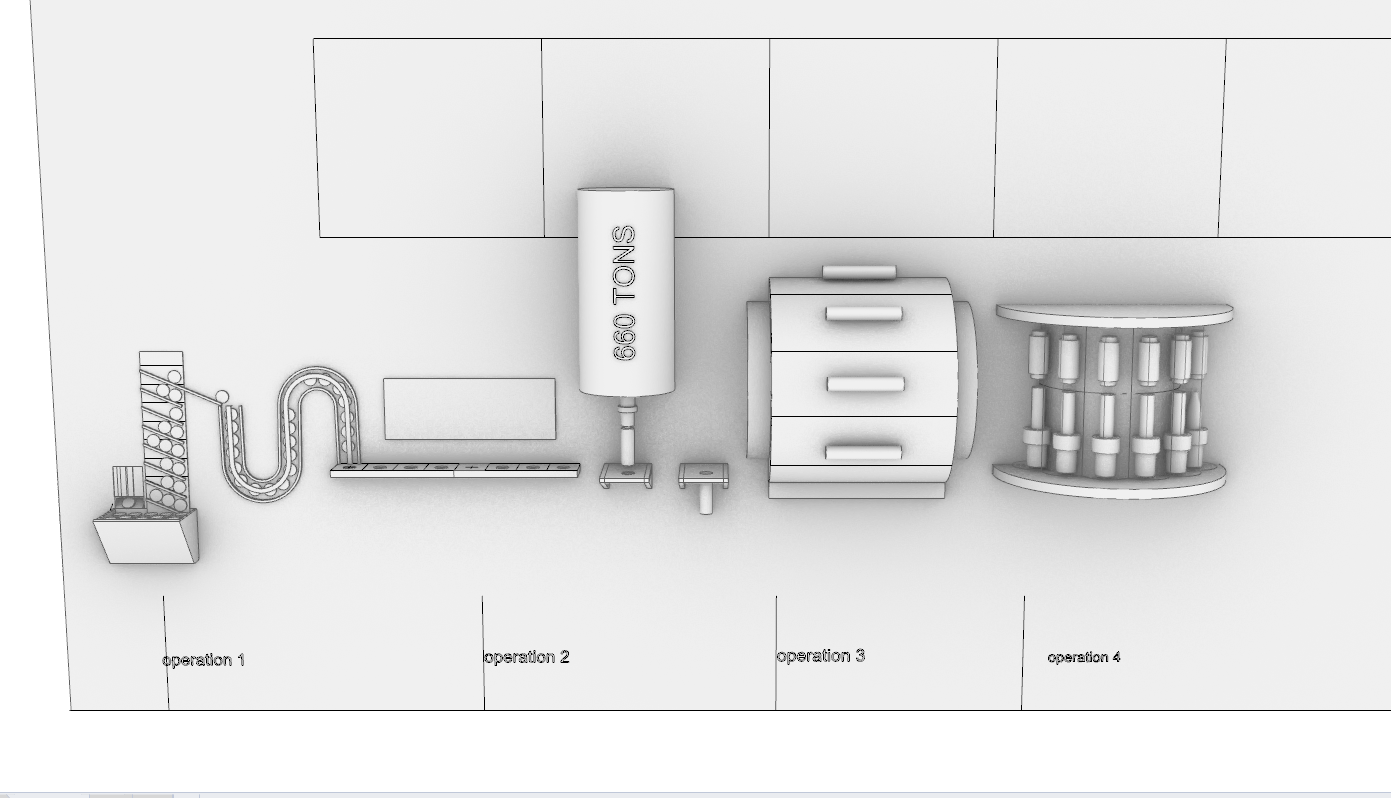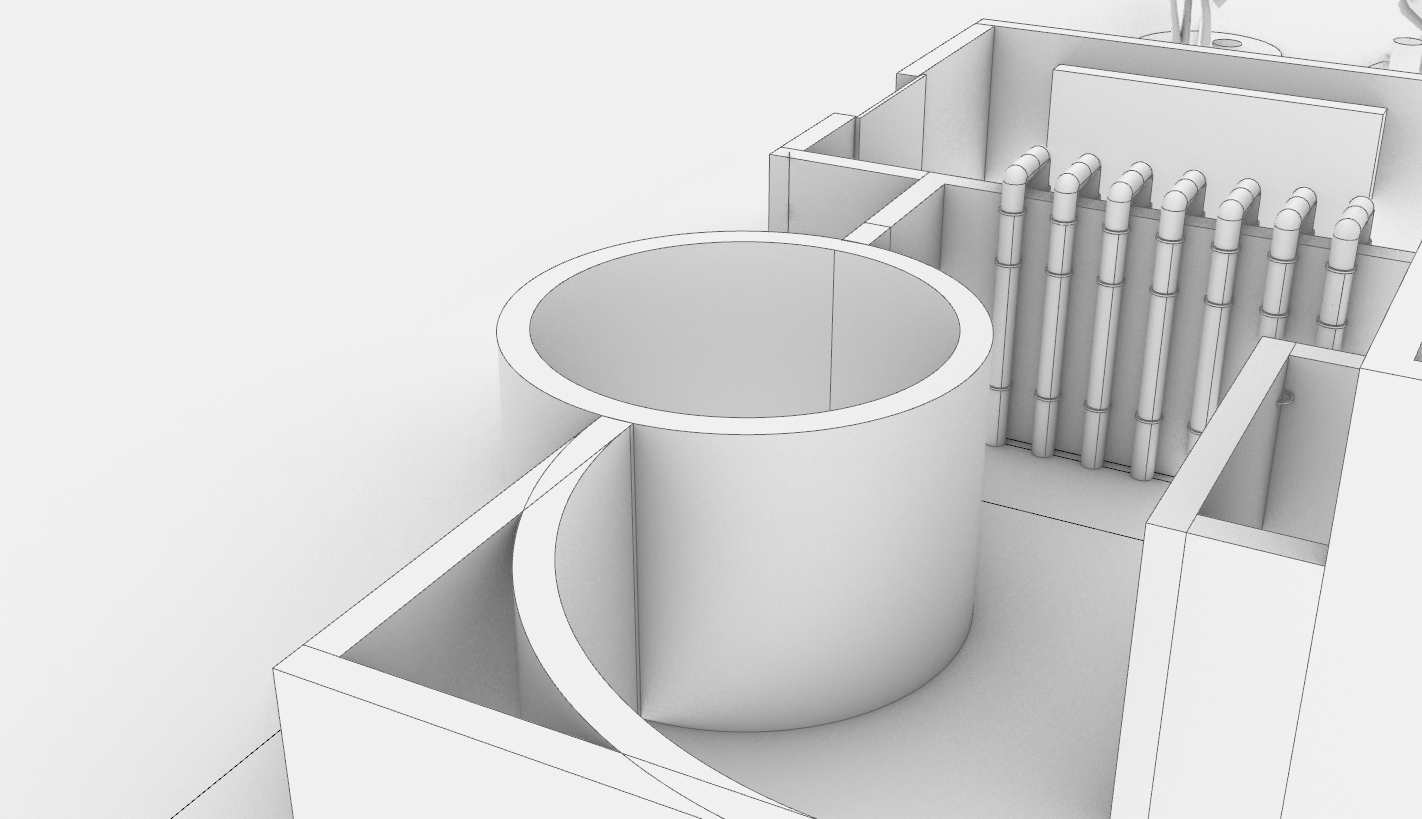 Early Prototyping:
Understanding narrative, individual stories to be told, flow of space and overall experience.
ARCHITECTURE & URBAN DESIGN


A selection of architectural projects created during my time at UCLA's architecture and urban design program.


Instructors

Georgina Huljich, Katy Barkan, Erin Besler, Gabriel Fries-Briggs, Mohamed Sharif and Alfie Koetter. In conjunction with lectures by Michael Osman, Katy Barkan and Dana Cuff.
Frequent Collaborators:

Carlo Gomez, Annie Kleinaitis, and Olivia Kope.
Heterotopia
Research driven architectural community
AUD UCLA / SPRING 2019 Instructor: Alfie Koetter Group Project: Olivia Kope, Annie Kleinaitis, Carlo Gomez
---
A heterotopia, described by Michel Foucault, is a space that is somehow "other". It is a space that offers a distorted mirror of the surrounding environment.
Our proposed heterotopia is found in an affordable artist community in Baldwin Hills, Los Angeles. The artist community contradicts its surroundings in several ways: grid layout versus sprawling topographic suburban planning, and the only warehouse/museum/shopping mall for miles.These architectural elements pull references from all over Los Angeles and condenses it into a 400X400 square. Our quadrant based plans and modular designs derive from prior research on the ancient city of Teotihuacan and the Nakagin Capsule Tower in Tokyo, respectively.

The quadrants exist individually as their own heterotopias, contrasting each other in form and typology, yet sharing formal plan principals and guides.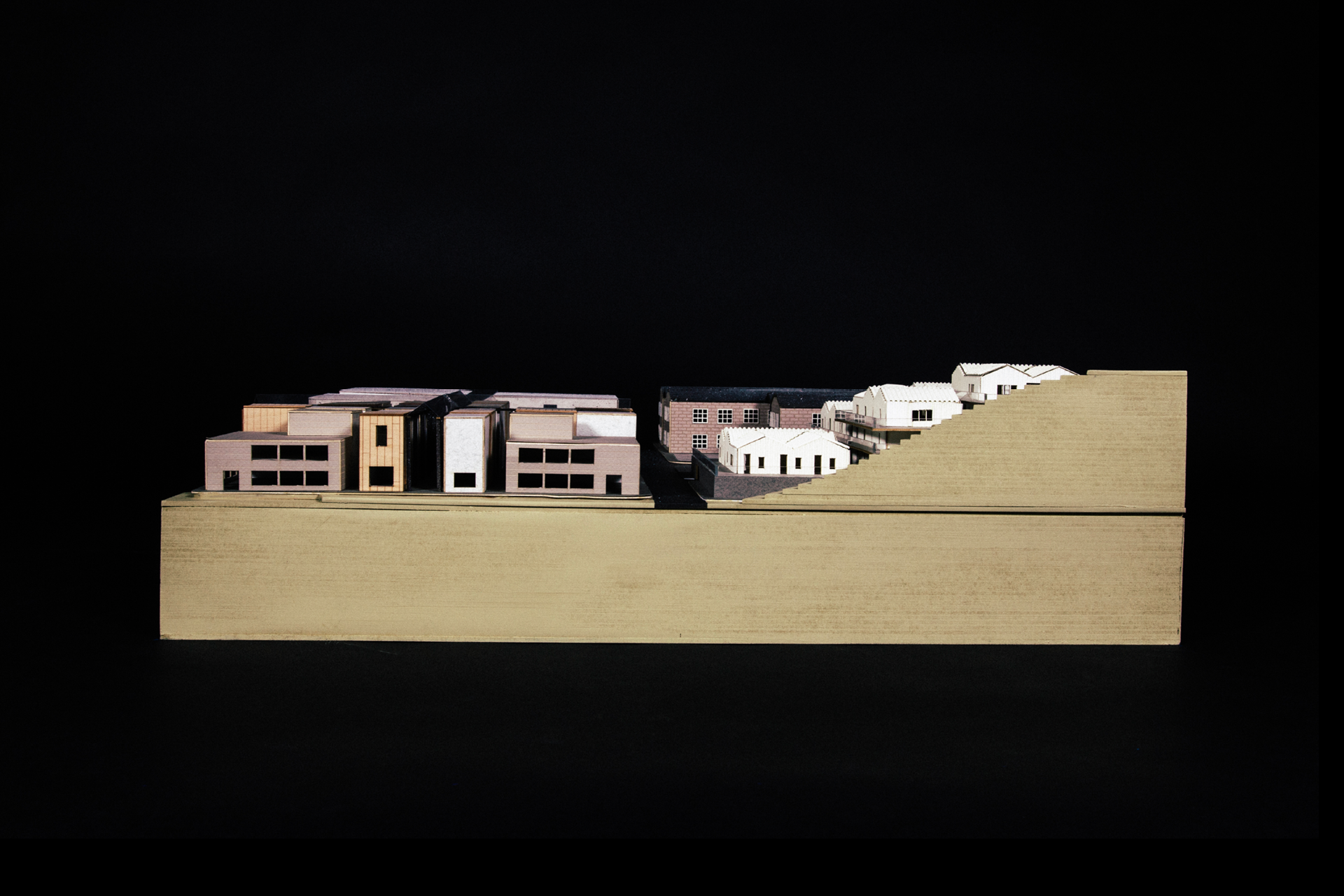 Final Model w/ Elevations:
The artist community is split into four quarters, each with specific purposes (warehouse quarter offers studio work spaces, residential quarter offers affordable housing, commercial quart has shops and restaurants, and the museum quarter is a medium for the artists to showcase their work to the outside world.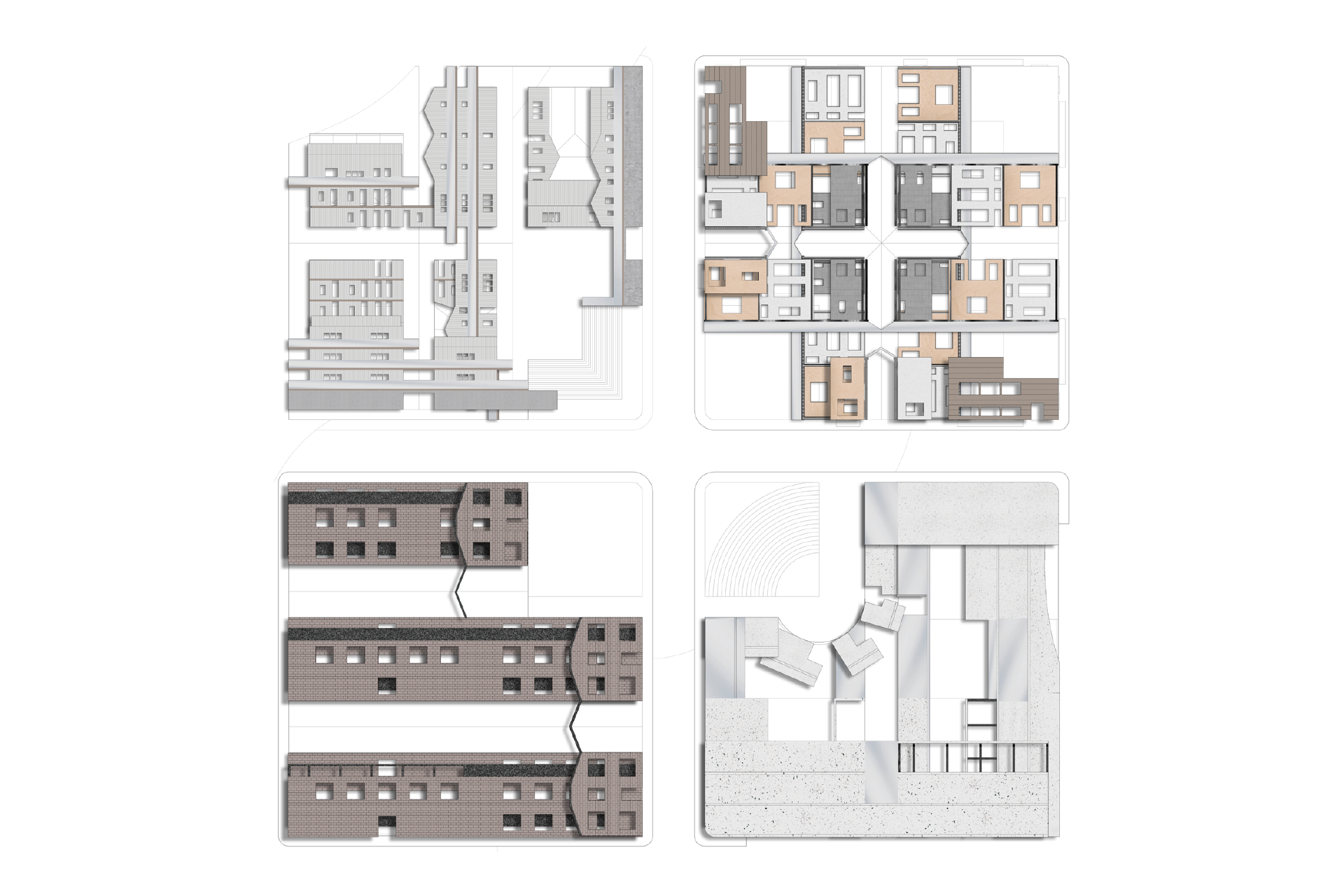 Unrolled Elevation: Material index, grain direction and organizational heirarchy that alludes to the underlying grid system.

Floor Plans: (1-4) + Site Plan



TEOTIHUACAN (RESEARCH):The ancient city of Teotihuacan was divided into four quarters. The black figures include temples and civic spaces. The small black squares are houses. The roads, running perpendicular to each other, intersect and unite these quadrants. These roads separated people of different religions and cultures, but also brought them together for ceremonies and trade.

NAKAGIN CAPSULE TOWER(RESEARCH): Plan and program analysis on the Nagakin Capsule Tower in Tokyo, Japan in informing the modularity of our own master plan.

PROCESS MODELS: Early model iterations that focuses on organization, a systemized grid and typology.



A Bifurcated House

Domestic Housing Architecture

UCLA AUD / FALL 2018 / INSTRUCTOR KATY BARKAN

---
My work seeks to create a division between two houses and reproduce a self-similarity. The structure is symmetrical across a diagonal axis and across a horizontal acis and section. This produces large scale spaces below, individual private spaces in the middle, and large public spaces above.

My circulation armature seeks to replicate this bifurcation of moving from one large public stairway, bifurcating to a smaller scale, twin set of stairs in the middle. Rejoining at the top of the shared circulation space. Creating stairs at a slight shear keeps the families turned in direction of their respective spaces as they move through each room. This is translated through a language of stereotomy ( stone cutting).

Two families have distinct needs and functions, one family is avid about movies and requires space for a home theatre and a library. The other family is a mixed use space that is both residential and a restaurant experience.
Final Wood Model: (Half displayed - model is assyemtrical on a diagonal axis)

Circulation Isometric: (Image 1)
2-Family shading distinction: Cross hatch indicates shared (Image 2)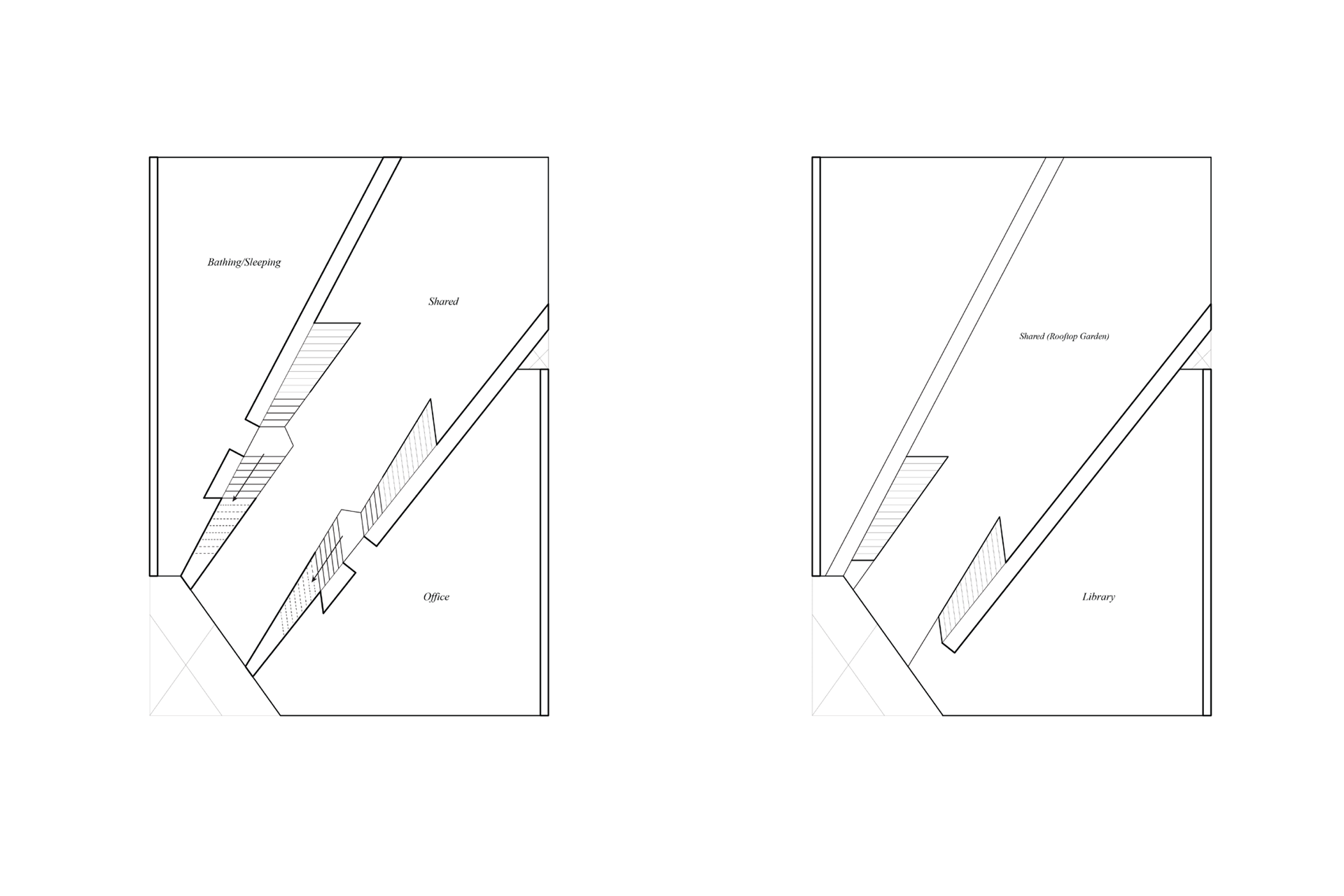 Floor Plans (1-4)

Interior Close-Up Shots

Circulation Concept Focus Prototypes
An Imperceivable Edge
Architectural data collection and model series
Instructor Georgina Huljich SPRING 2018 In collaboration w/ Carlo Gomez
---
These models explore the ambiguity of the relationship between the interior and exterior through edges. The model and drawings look to represent the edge in a series of abstracted and exagger-ated forms which define the space with a new experience.

Each of these models question the extentthe edge through variations in 3D negative space commands. We wanted to investigate this concept further by incorporating another layer to the extruded edges by adding a "reversed edge". In our last model, the extruded bricks as well as reversed edges create a balance between spaces. While the viewer feels overwhelmed by the edge of the bricks coming towards them, the sunken stairs and roof welcome the viewer and create a harmonic experience.
Exhibited at RUMBLE AUD 2018 and DMA EXHIBITION 2019
MODEL 1 : Replication of cantilevered study site with minimal manipulations.
MODEL 2: Extrusion of facade and manipulation of the 'edge'.

MODEL 3: The edge defines movement and has maximum permeability between what is considered 'inside' vs. 'outside'.

RESEARCH / SPATIAL ANALYSIS

Elevation Study: Site analysis included measurments, elevation recompositing and integrating real photo imagery into illustrations.

Layered Panorama: Distinguished point of study

Material Index: Texture Photograph Study