PURSUIT FASHION COLLECTION NO.1

FASHION COLLECTION
January 2019 - December 2019

Shot by Lauren Kim + Yujin Tsuruo Models: Nis Hamid, Atticus Wakefield, Annie Kleinaitis Mentorship: Israel Guttierez, Noa Kaplan, Rebecca Mendez + Obachan

---
The essence of Pursuit is captured in a fashion collection of deconstructed upcycled pieces that uses a synthesis of techniques to printing, cutting and assembly. Inspired by streetwear, traditional Japanese textile technique of boroboro and sustainable fashion thinking.

Fashion Collection created in 2019 using a collection of DIY and architectural techniques to arrive at deconstructed articles of upycled clothings. Modeled by Nis, Atticus and Annie.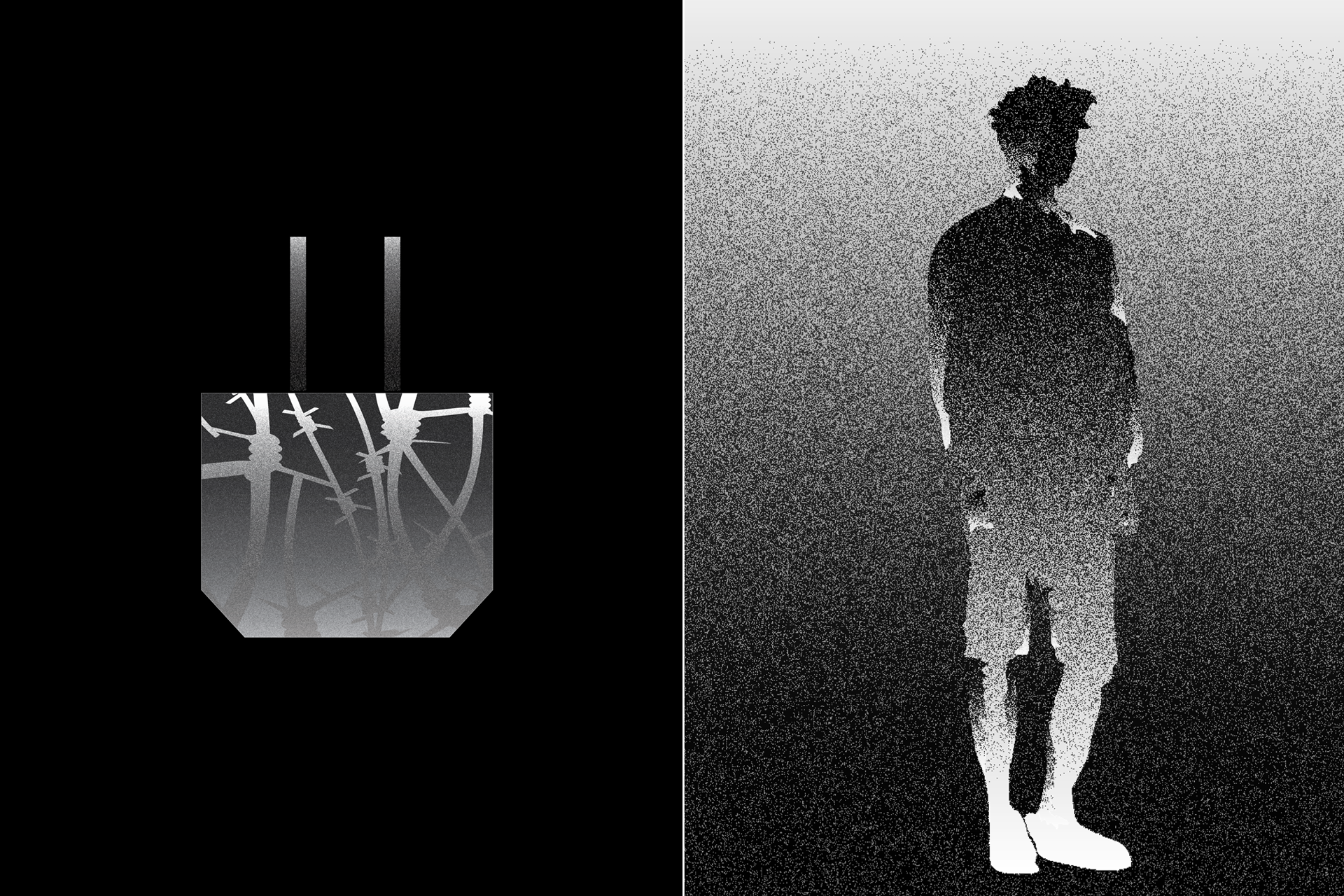 Graphic illustrationscreated to synthesize a unified collection of graphics, freeway/thorns, with a refined grunge look.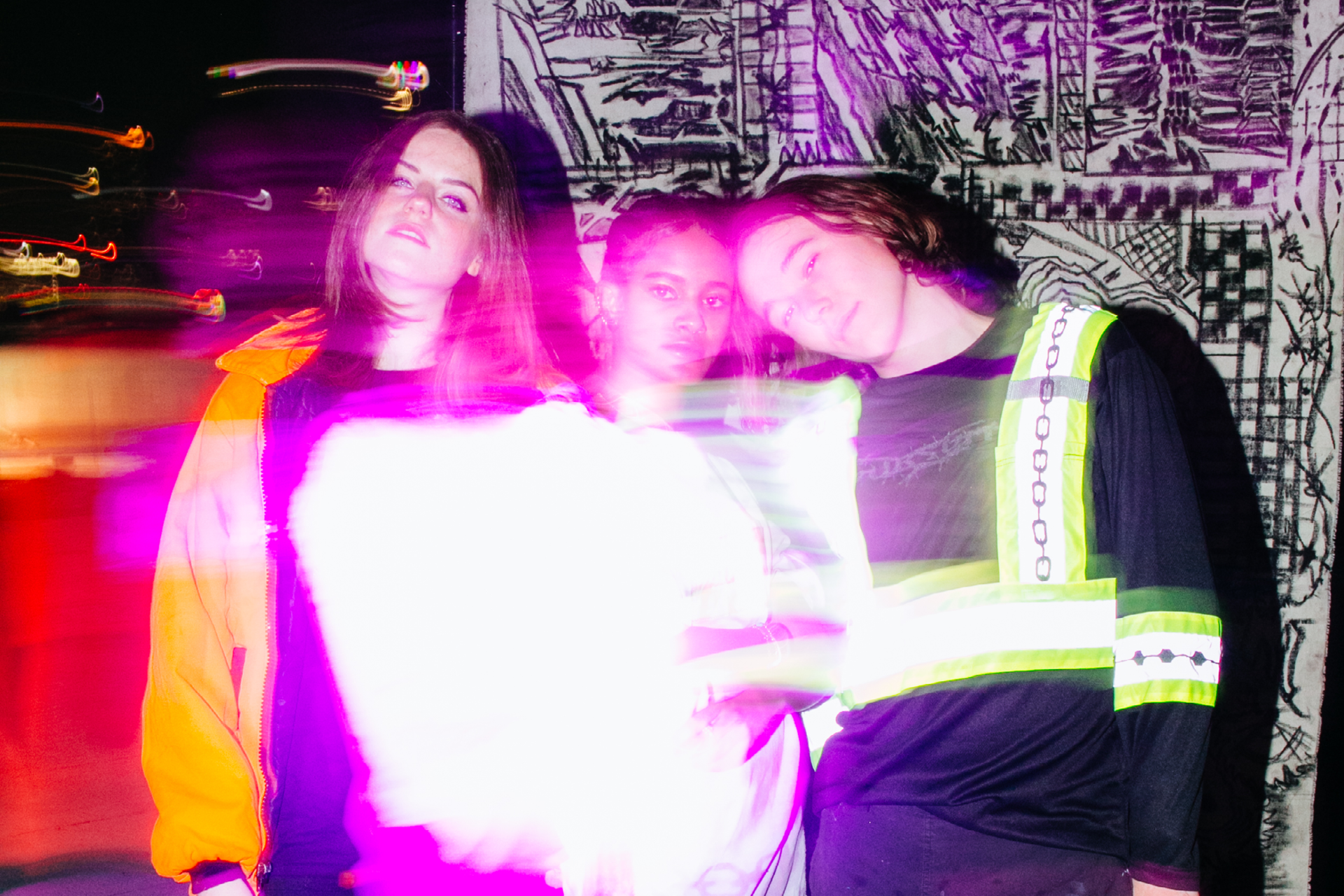 Stylized Shots + Edits featuring Annie, Nis, and Atticus.
PURSUIT COLLECTION 2019
#Desert_03-19
Photographic negative printing on fabrics with different thickness, material and thread direction. Pocket edges and collar underside are lined with sun printed fabric. Fraying and laser cut fabric for framing details. Upcycled jacket.
Printed and assembled in Palm Springs, CA in March 2019.




#CheckeredSplit_06-19
Original pattern cut concept that uses a single cut for both the sleeve and torso cut. Split and assembled by the center points and sides. Designed in Rhino with offsets and fold cuts accounted for, laser cut then individually hand printed.

Printed, Cut and reconstructed in Los Angeles, CA in May 2019.
#Barbs+Thorns_12-19
Sun printed fabrics combined with laser cut felt fabric. Interior lined with hand painted prints on thin orange fabric. Reinforced by additive felt fabric cuts of barbs and thorns. Edges are sown with white threading, revealing on the exterior backside the outlines of the interior thorn cuts. Exterior faces of the upcycled jacket are padded with symmetrical felt cuts of purple, black and grey. Both arm sleeves patchworks involve laser cut details on top of scrap fabric layering and sun printed fabrics.

Printed, Cut and reconstructed in Arts District, Los Angeles, CA in December 2019.
#FearToConnect_07-19
Boroboro assembly of scrap fabric, mixed ink sun printed fabric, and laser cut denim typography.

Printed and cut in Los Angeles and collaged in Takamatsu, CA in June 2019.
#Hi-Vis_10-19
Upcycled hi-vis neoprene long-sleeve. Additive modification of felt fabric laser cut. Excess fabric integrated into piece

Completed in Arts District, Los Angeles in October 2019.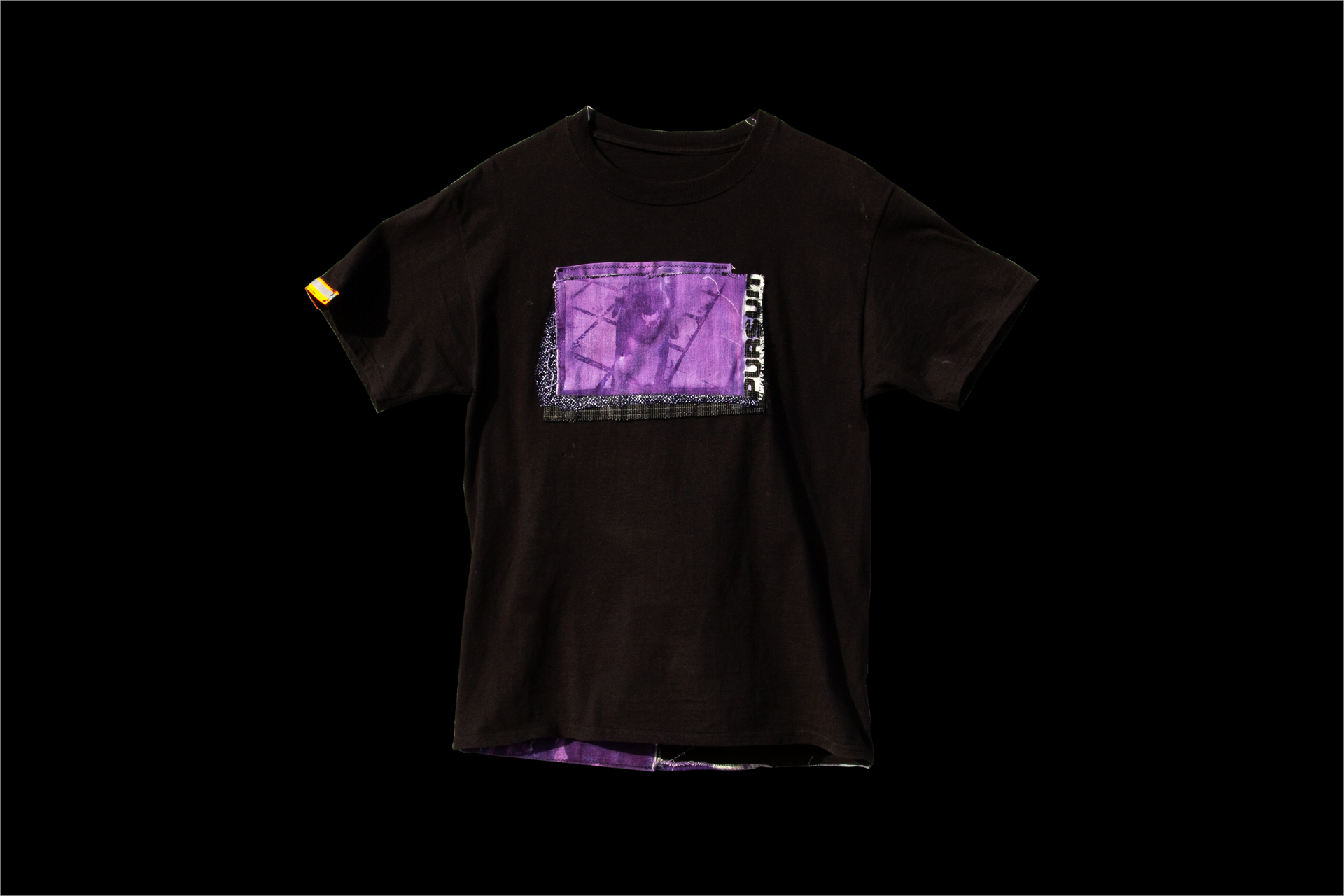 #BarkingDogs_04-19
Boroboro assembly of sun printed tiles of barking dogs, overlaid with laser cut denim thorns acting as a framing device. Intentional back bottom right flap exposing another layer of dogs. Front is composed of sun printed fabrics and a mix of collected textiles from Japan.

Printed, cut and collage-sown in Los Angeles in April 2019.
#3DType_05-19


Flattened 2D projections of 3D typography sewed onto upcycled sweater. Using a single denim fabric, the letter faces are laser cut onto the front, the extrusion are cut from the reverse of the same fabric. Physical manipulations deconstructing type afterwards, including fraying, cutting, and disjoining.

Cut and assembled in Los Angeles in May 2019.
#BagBoroBoro_11-19
Handmade canvas tote design, colored with cold wash dye, overlaid and reinforced with mixed sun printed fabrics and laser cut felt fabrics. Multilayered effect with the use of fraying, slight dye ink variation.

Printed, cut and assembled in Arts District, Los Angeles in October 2019.
#Patched_11-19
Patchwork sun printing on hand dyed upcycled t-shirt. Subtle white fabric spray paint with hand-cut stencil work.

Printed, Cut and reconstructd in Arts District, Los Angeles, CA in November 2019.
#ModOveralls_11-19
Modified thrifted and upcycled white overalls. 8 step dye and wash process for full dyeing and exposure. Direct sun printing with added patches and laser cut detail assets. Legs were deconstructed and reassembled with felted fabric cuts. Flip side is padded with purple dyed fabric and fixed by overlaid felt cults.

Printed, cut and collage-sown in Arts District, Los Angeles in November 2019.
#Palms_04-19
Cyanotype printing experimentation with physical palm leaves collected on site. Fraying, DIY negative printing and laser cut denim for typography details.

Printed in Palm Springs, CA in March 2019 and assembled in Los Angeles in April 2019.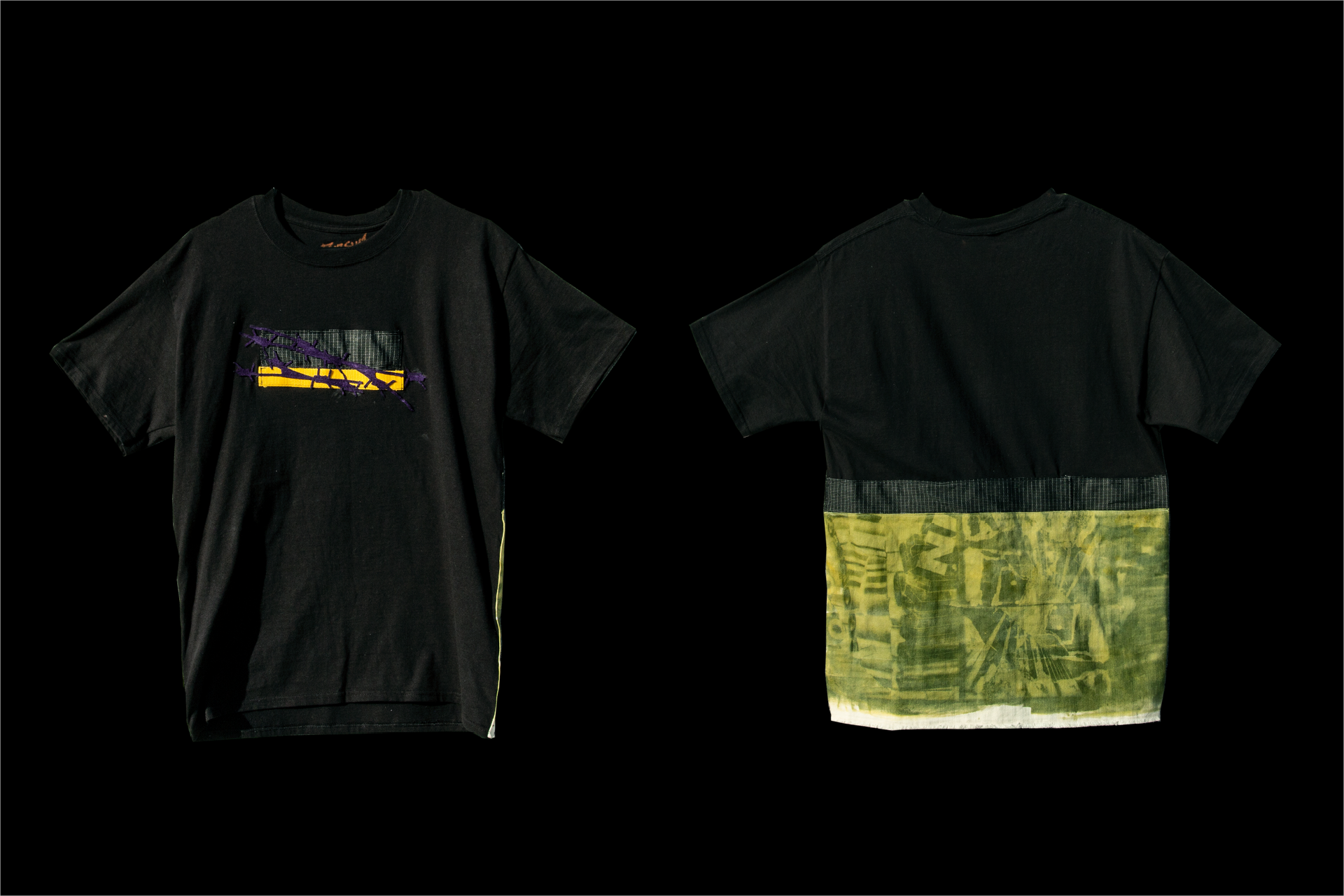 #Matcha_07-19
Laser cut details, layered fabric for composition and sun printed fabric with exposed brush marks and fraying.

Printed in Los Angeles and reconstructed in Takamatsu, Japan in July 2019.
PROCESS
PROCESS
All prints are designed in-house using personal imagery in created deconstructed imagery. Developed imagery can be found at the Stop Motion Pursuit Project.